Weihai Bluestar Special Glass Co., Ltd. is an enterprise specializing in the processing and production of insulating glass, tempered glass, laminated glass, and colored glaze glass. Relying on Weihai China Glass Coated Glass Co., Ltd., the company uses Weihai China Glass Co., Ltd.'s high-quality LOW-E energy-saving glass and float glass as the main raw materials to provide our customers with excellent and colorful products and provide a series of technical services .

The company has one imported TAMGLASS2400 * 4800mm forced convection tempering furnace and one domestic double-chamber convection furnace with an annual output of 1.2 million square meters of tempered glass;
Two imported glass cutting lines and two fully automatic LOW-E insulating glass production lines with a maximum layout of 2500 * 5000mm and an annual output of 600,000 square meters of insulating glass;
One colored glaze glass production line with a maximum surface of 2400 * 4200mm and an annual output of 300,000 square meters of colored glaze glass;
One fireproof glass production line, with an annual output of 200,000 square meters of fireproof glass.
The company is willing to work with our customers to grow and develop together and add glory to our lives!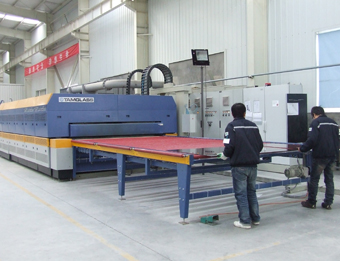 Strong convection heating horizontal tempering furnace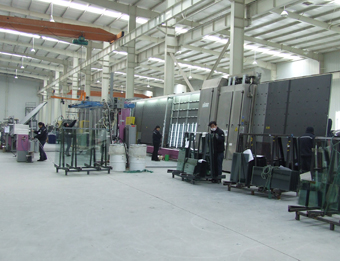 Lisek automatic hollow production line
Automatic inflatable flap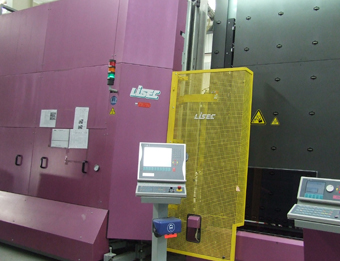 AIRL automatic molecular sieve filling machine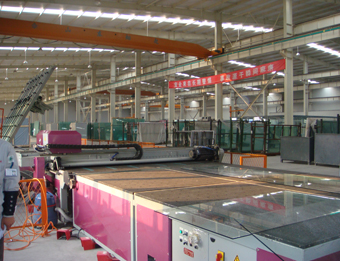 Automatic heterosexual glass synchronous film removing cutter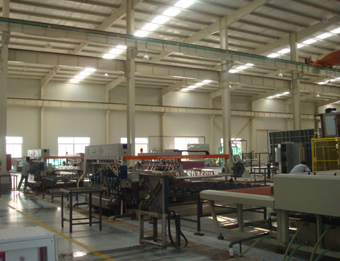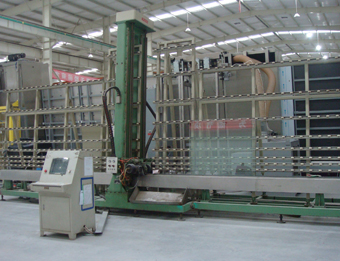 Vertical computer punching machine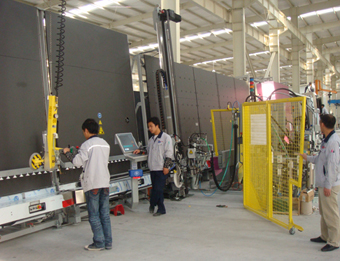 Scan the QR code to read on your phone
We could not find any corresponding parameters, please add them to the properties table